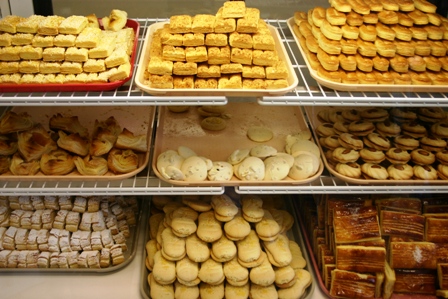 Those of you who are not familiar with my obsession for baked goods, well, you don't even know me, really, do you? No matter. When I read about Minoo in today's paper, there was only one thing to do: Hop in the car to Lake City and get some sugar.
I ate a bamieh and a noon nokhodchi. I'm still recovering from the shock. I bought a handful of other unpronounceable things but I couldn't possibly eat them right now. I am, however, looking forward to moving on to the next selection with my coffee tomorrow morning
There's a nice little write up of the bakery here. I don't have much to add except to say that it's a pity they don't have cafe tables and coffee. It's not easy to wait until you get home and brew up your tea to dig in.