This is about blogging. It's meta-crap. If you're not interested in meta-crap about blogging  (and really, who can blame you!) you might enjoy this tiny story about a moment on the beach on Moloka'i instead.
About three weeks back, I pulled out of a Triberr group. Triberr, if I understand it correctly, allows you to build a "tribe" of like-minded folks. Once you've built your tribe, it automates the promotion of the work by anyone in your tribe.
I'd joined a group of top quality writers. Every time one of those writers published a new blog post, Triberr automatically published a link to those posts on Twitter. A few times a week, I'd see something attributed to me, on Twitter — an automatic posting under my name. I hadn't read the post that was being promoted. It took me about four days to figure out what was going on. And then, I pulled out.
I also declined an invite to join another "tribe" — once I knew how it worked, I wasn't going to join another group. It wasn't that I didn't like the writers, it was that I didn't like the automation. I didn't like the idea that a machine was automatically marking things with my implied seal of approval.
I'm not a complete idiot. I know there are dozens, hundreds, thousands of people participating in these automated and semi-automated promotional schemes. They're trading links. They're clicking StumbleUpon toolbars. People "like" each other on the Facebook, follow each other on the Twitter, they participate in email groups and and and. It's all a mechanized game for traffic. They're in agreements to comment on each other's posts — "Nice post, dude!" to create the appearance of  "engagement". There are even those buying Facebook friends and Twitter followers to artificially bulk up their statistics.
More traffic. Bigger numbers. It's a game and there is money lying on the table. More traffic equals higher ad revenues. More traffic equals more press trip invitations. More traffic equals higher Google rankings equals higher ad revenues equals more press trips equals more more more. There in lies financial success, I suppose. In "more."
I'm not immune to wanting more, but I keep dropping out of these "more" driven schemes. I want a different kind of "more", I guess. As a blogger, I want more readers. I see this as fundamentally different than traffic. Traffic is an anonymous clot of vehicles on the information superhighway. Readers, they're hanging out at diner counters on the back roads of the internet. Yeah, it's kind of a clunky metaphor. I'm okay with that.
There's a huge difference in a machine telling you to read something and me telling you. If I take the time to tell you that, oh, Unbrave Girl is cracking me up lately, a lot, or that even though she writes about people as though I'm supposed to know who the hell they are, I do not care that I do not know them because, whoa, that Katja writes beautifully about Italy, I reckon you are about 97 times more likely to bother to read that stuff. After all, it was recommended by me, personally, not out of obligation or by machine. I recommended it because I like it and I think you will too.
Netflix will tell you what movies to watch and Amazon will tell you what books to buy. They've got complicated algorithms underlying their recommendation engines, and sure, they're not bad. But when my friend K tells me to watch some crazy sci-fi, or T. hands me a CD of some twangy soulful country music, I know I'm going to like it. B. has gone to Hanalei Bay twice, the first time on my recommendation. And how many people have I dragged to Bakery Nouveau, only to have them call me from the bakery line months later asking what they can pick up for me because they came over to get twice baked almond croissants. Again.
I don't know what the offline world equivalency is of these automated inorganic promotional schemes. The shouting advertisements on television? Junk mail? Guys coming door to door to sell me religion or alarm services or magazines? Pyramid schemes, perhaps. Who's had that awkward conversation with a friend who all of a sudden needs to sell you kitchen knives or cleaning products or cosmetics or blue green algae?
If I wouldn't tell you in person to read something, why am I telling you online? In order for me to recommend it, I need to know something about you. In order for me to know something about you, we have to have some kind of relationship. In order for us to have some kind of relationship, I have to treat you as something more than traffic. I can't do that by carpet bombing the pluralized you with links to stuff I don't know anything about.
I am, in many ways, totally doing it wrong. Large amounts of traffic could, in theory, convert into those readers I'm looking for. I'm willfully contrarian about traffic building methods. Because I hate being treated like "traffic."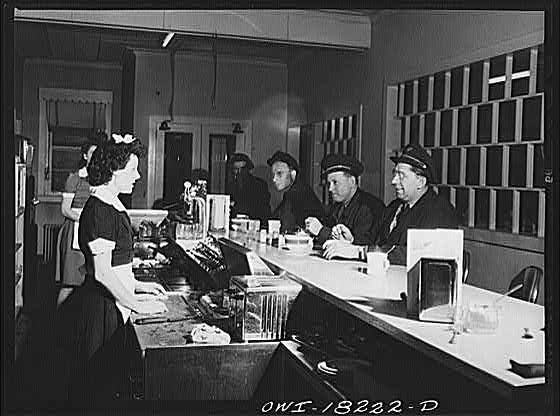 I hate your StumbleUpon tool bar because it tells me you care first about promoting yourself and second about my reading to the end of your piece. I hate your popup that tells me to subscribe before I've had a chance to read your site. I hate your hover activated adverts because they tell me you don't care how easy your site is for me to read. I hate it when you junk up your site with keyword choked posts that are written more for Google's joy than for mine as a reader. (Also, put on a shirt for your profile picture and GET OFF MY LAWN. A-hem.)
I try things on for size, like Triberr, and then, I go back to my old, slow, organic way of growing my corner of the web. It's tiny, and expensive, and made by hand. The tractor breaks down and there's only one an old guy four towns over who can fix it. If I'd use the genetically modified crops, I could get more yield and buy a new tractor, and plant more, and expand and automate and grow. Instead, you'll find me at the content farmer's market, chatting with my neighbors, trading ideas in ways that make sense for the small, weird way I work. Later, we'll get pie at the diner. On the back roads.
It's another lame metaphor, but you know what? I'm going to go with it.