At a press dinner a few weeks ago I meet a 20 something from Shanghai. He had terrific slang choked English and bleached hair and a lot of bracelets strung up his wrists. He'd been to New York and LA and loved them both. He was crazy for American television — he mentioned True Blood and Gossip Girl. He'd worked in marketing cosmetics for men to the Chinese market and was fond of quoting his social media statistics, he had something like one million followers on the equivalent of Facebook in China. He decried how difficult it was to be different in China, to stand out. "It wasn't until I found personal branding that I became happy," he said.
At which point, I became very sad.
It was depressing to have the mad consumerism of American society parroted back with the volume and the saturation turned all the way up. It was something else to see the vanity economy given the same treatment. "What about art and nature and love? " I thought. (Admittedly, I had been drinking; I don't typically go existential on a dime like that.)
This Chinese kid was just reflecting the commercialization of the individual that's been permeating the zeitgeist for a while. I've attended a number of conferences lately that include this idea of "personal branding" on the agenda. A quick search returned 39 million pages on personal branding. Apparently, the  individual is a product now and that product needs branding.  Yay.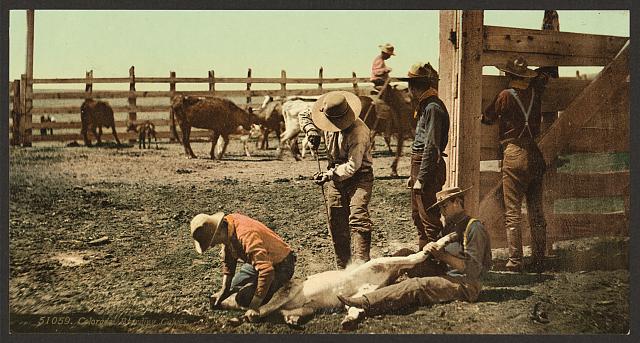 §
On a conference call recently, a public relations rep  asked me about my strategy for my blog for the coming year.  "I don't have a strategy. I want, should my budget and calendar permit, to go some cool places and to write well about them. Hopefully, I'll have the opportunity to publish some work elsewhere as a result, I like getting stories off my blog and into the world. My blog is only a tiny portion of my identity, and it's not the business arm, so, uh, strategy? Uh,  I'm working on a book, I have a plan for that…"
This played okay. She said, "You know, it's kind of refreshing to hear that." I can't shake the nagging feeling, though, that it was the wrong answer. I've been fretting that I should have said, "Grow my readership by 27%, increase my revenue by 49%, and spend 37% more time traveling as a result of that, preferably on 83% sponsored trips." I have a gnawing doubt that's telling me if I'd had the right answer, I could have sold an ad campaign and scored some travel and inked a deal.
I don't have any grand plans for my blog, though there are a few things I'd like to do. I should update my affiliate links with new stuff that I've found over the last year; there's good travel gear that I stand behind and sometimes, people click those links. I should add a first timer's guide to Oahu, a place I found hard to like on my first two trips there but have since developed a raging crush on. I'd like to connect with more of my readers in person, that's always a delight. I'd like to continue to cultivate reader loyalty and satisfaction, (damn, that's jargon-y, what I mean is make stuff my readers seem to like) which is maybe a metric that gets tossed around as "engagement" or maybe not.
Huh. My blog is a product and it requires packaging as well. And a strategy.
§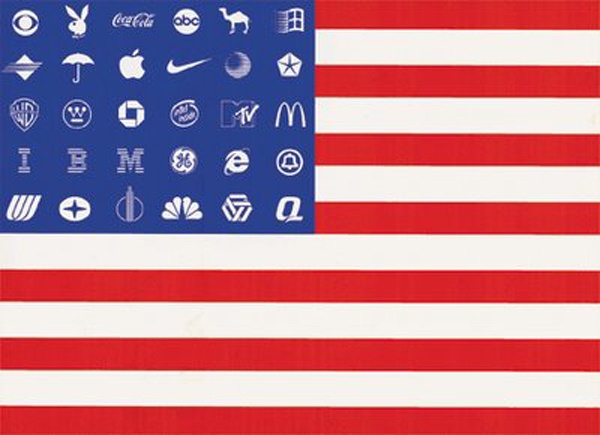 I'm not interested in marketing. I don't want to sell you anything. I'm not sure that I have anything to sell you, even. But wow, a lot of people are walking around convinced that they do want to sell you something, and that product is their musings on the world, perhaps, in digital format. They would like to sell you their audience especially  if you are a potential advertiser, though I would argue that an audience is not yours to sell, they are your garden to tend. They want very much to sell you themselves — as experts, as brand ambassadors, as representatives.
I'm weirdly uncomfortable when my contacts in the travel industry tell me I've built a successful brand. I know this is meant as a compliment — it means that I have a clear and unique voice that manages to be distinct in the static-y noise that is the web. I'm asked, from time to time, how I did it and I never have a satisfying answer. It's not a 13 step program that anyone can follow, though I suppose you, too could marry an Austrian, start a blog, take up the ukulele, develop an obsession with writing, tap into your art school education (oh, yeah, you'll need to go to art school), and replicate any number of things I've done in my life. But I didn't set out to "build a brand." I wanted to write some things down and talk to other people about them. That was about it.
There are any number of striving humans out there who would like to be famous, perhaps for being famous only, sometimes, this is the only goal as though fame were a contest. They want to be a desirable property, perhaps to be listed in the societal version of Sotheby's marketplace for the fabulous, and then, to be rewarded for that. There are branding guidelines you can follow, and strategies; if you have some money you can hire a branding expert — I've freelanced for a branding firm and I'll tell you honestly, I never understood what the hell they did. They commoditzed ideas and sometimes people. My job was to read their documents and send them back to the account manager heavily annotated with revisions and questions.  "M: I have no idea what this means. Grammatically, it's correct, but I don't understand it at all."
That Chinese kid had made himself a product. I couldn't tell what he was like at all. He'd attached objects to his body that were heavily labeled, his camera strap bore the brand name, as did his shoes and his t-shirt and his bag, I'm sure he could have told me what product he used in his hair had I asked. The things he liked were all other heavily produced items — American television, the shopping in LA, his favorite memory from his visit to New York was standing on the curb in front of the office where you'd catch a taxi once The Donald had fired you from The Apprentice.
I realize that I am not entirely in control of how my own identity plays out. At times I am a cartooonish left coast woman, a user of public transit, an eater of kale, a wearer of Goretex, a driver of a modest and practical car, a technically literate and creative writer. My globally acquired affectations are ridiculous, a fondness for Vietnamese coffee, European baking, the ukulele… I'm no better than the mood boards produced by that branding agency I worked for, a series of pictures cut from travel and lifestyle magazines and pasted on to pressed board in a projected order. I'm am not immune from the prints left on my work by sponsors, I'm keenly aware of them, in fact. I'm also not saying that it's entirely negative, I've had the chance to do some great work in brand based relationships. But I had dinner a few weeks ago with the results of taking this idea much, much too literally and much too far. It's not a good look. Not at all.
If I worked on my strategy, if I solidified my personal branding, I could probably market that. I could evolve from a human being with ideas, from a slightly peculiar middle aged female into a race car. I am leaving money on the table. Slapping all those stickers on  would allow me to drive around in circles a lot more than the alternative, just doing stuff I like and trying to be good at it.
I think I'll stick with human being with ideas over branded product for a little while longer. I'm probably doing it wrong, but I'll take the risk.
Images: Upper: Cattle branding, 1898, Library of Congress. Lower: Brand flag via Adbusters.