I wrote this piece for the TBEX website — I'll be doing a co-presentation there on how to tell a creative travel story. I've posted the first paragraph here and followed it with a link to the complete post.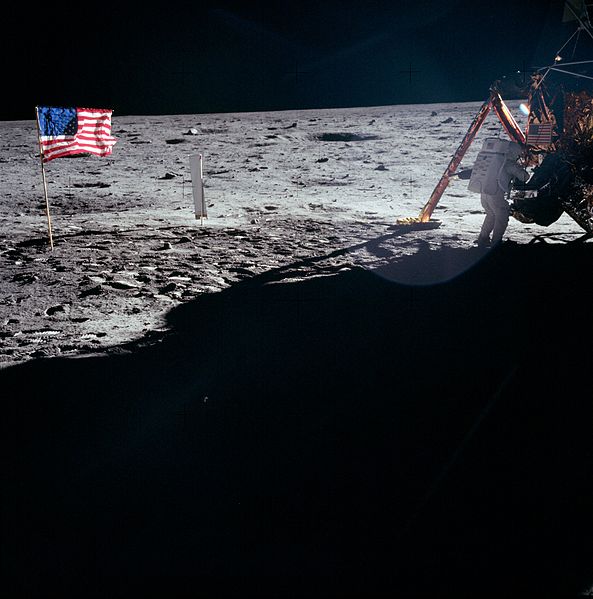 We go places. We write some things down. We think that our experience matters, that what we write matters. I wanted to write about this idea. About this vanity and how we have to make people care with our writing, we can't just assume they care by default. But I set the idea aside, because I was feeling snarky. I try to do this when I'm feeling snarky, so I turned off the computer and went to dinner with my husband.
Then, I was distracted by Neil Armstrong.
Read the rest on the TBEX blog. Image: NASA via Wikimedia.