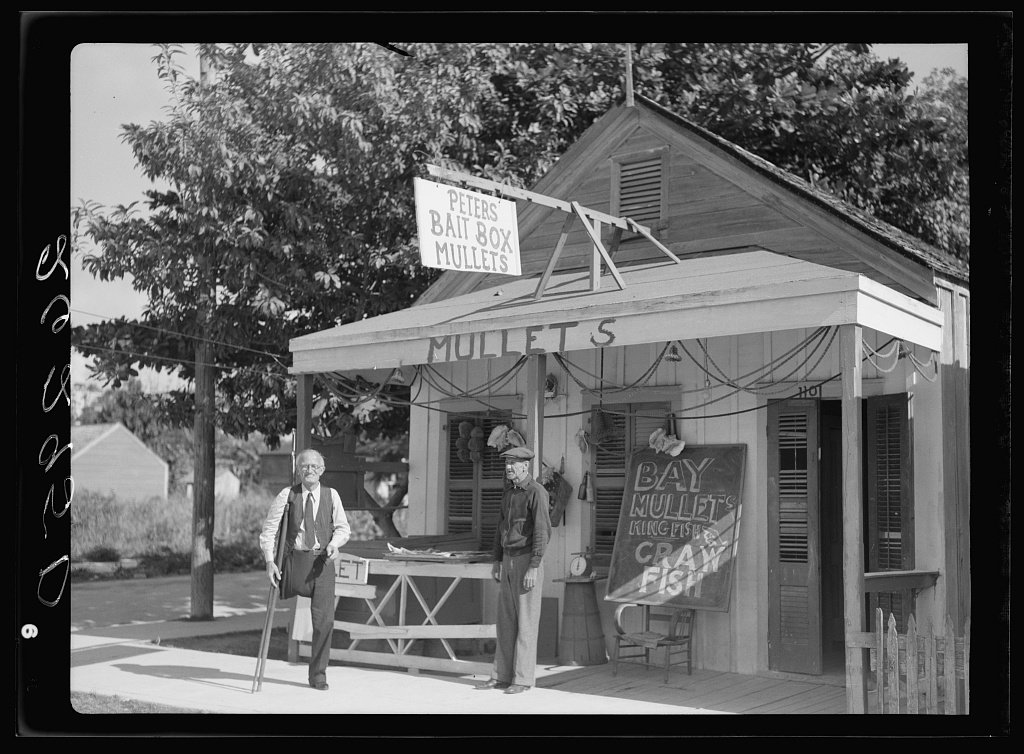 I'm putting the blog on the back burner just for a short bit to:
Work through revisions of a longer piece I wrote while I was in Hawaii
Take the reins as the lead user experience designer on a website project
Battle with the brutal cold and flu season putting North America in the full nelson
Help create a plan for the band's 2013 ukulele world domination
Deal with taxes and other annoying paperwork
… and generally deal with life.
Thanks, everyone, for the condolences, online and off, for the loss of my Dad. I'll be back in early February at the latest — I'm heading way up north to Whitehorse for the Yukon Quest dogsled races and you can bet I'll want to share that experience with you.
If you want to hit me up for a guest post, now's the time. And here are the guidelines.
Image: Bait seller. Key West, Florida,  Arthur Rothstein, 1938, via Library of Congress