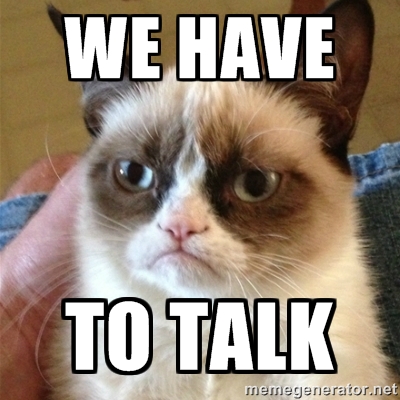 This week has been one stupid internet thing after another.
A friend told me about an offer to engage in sketchy blogging practices from a company I'd previously thought of as legit. It bummed me out.
I got spam asking me to run a "We're traveling the world, you're in the rat race" infographic and some of the people featured in it are people I previously thought of as stand up humans. It bummed me out.
I made the mistake of watching the American Blogger trailer, a clip that looks more like an ad for a eugenics project than a documentary about blogging. It REALLY bummed me out.
Blogger launched in 1999, I've been on the web since a year, maybe two before that. I'm not, nor have I ever been dependent on blogging for my living, but it has been a grand romance, truly a love affair with the media and the people it connected me with. I've been a fierce defender when critics have tried to paint "bloggers' with the same broad brush of sloppy work, failure to fact check, and being motivated by greed and cynicism.
And now, I'm turning into that person who thinks that maybe, just maybe, they're right and it's time to see other mediums.
Several years ago, I sold my condo in a divided 1914 house on Capitol Hill, one of Seattle's best neighborhoods. The house wasn't an easy place to share, but my previous neighbors were kind and we managed to get along. I loved living there but when the owner downstairs sold his unit, it was purchased by a guy who was a real asshole.  His presence was actively degrading the quality of my home life, he was noisy, inconsiderate, rude, entitled, and when I tried to do nice things for him, he treated me like I was the help. After I moved, he used my name for mail fraud; I reported him to the police. The place I'd loved to live had been ruined for me. I'm not sorry I live where I do now, but it was not a joyful move. I was sad to leave the neighborhood that had been my home for so long.
Yes, there's an analogy here.
Internet, we have to talk. Is this what we want from the web? Petty link schemes, pandering to our own vanity, and a singular, homogenous view of the world?
It's not me, it's very much you.