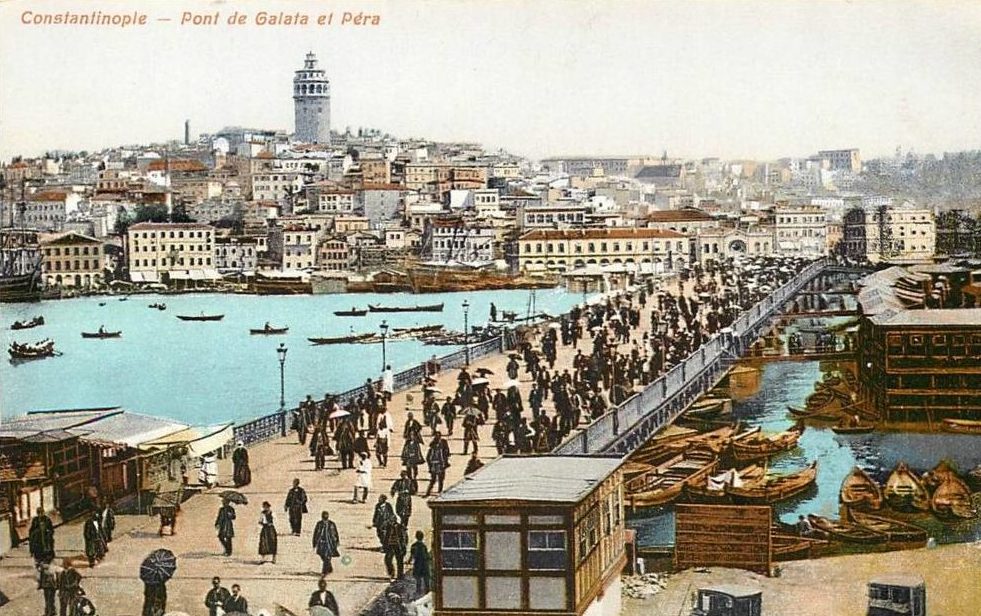 The big travel blogging conference — TBEX — was taking place in Stockholm at the same time a military faction was attempting a coup in Turkey. I watched the whole thing unravel on Twitter, my source for just about everything these days. My feed was a combination of speculation and hard news about the coup, and advice on how to have a successful travel blog. And some glowing remarks about Stockholm.
My brain shorted out a little. Istanbul is a hugely popular tourist destination; I'm familiar with the bridges and plazas, lined with protestors and soldiers in my feed, primarily from travel publications. I've seen lots of Istanbul in magazines and newspapers, sure, but mostly my information comes from indy bloggers. During the course of the coup, many travelers in my feed were joyfully posting about the commerce of travel from TBEX while, right next to their posts, news sources posted about how the media had been ousted from Turkish television stations.
The firehose that is modern media. It's indiscriminate and it requires Olympic athlete level facility with cognitive dissonance. As I watched these two distinctive stories roll past, I thought about where they intersect and what our responsibility is as travel writers when it comes to writing during difficult times.
A lot of travel writing is tactical, and there's great value in that for readers who are strapped for time; they just want to have a great two week vacation and make the most out of it. Much of what you read on popular blogs nowadays is tactical for the writer; their travel was paid for, they'd like more of that, thank you, and the work is often — not always, but often — geared towards making a paying host happy. Next, please.
Another subset of travel writing is travel story: I Was On the Road to Damascus, You Won't Believe What Happened Next. I'm a sucker for a good story, who isn't? Many of us dream of making our living doing travel narrative, and how grand there is a place for Cheryl Strayed and Tim Cahill and the writer I love to hate, Paul Theroux, in our midst.
And there's destination driven reporting. This stuff is rarely in the travel section; you'll find big feature spreads National Geographic (the big book, not Traveler) or Smithsonian, or other journals. Essays and photo spreads about endangered birds or frescoes in an abandoned Himalayan monastery complex, the kind of thing where the destination matters because it's where those birds can be found, but there's nary a mention of a hotel or bistro serving farm to table cuisine. The writer is rarely present unless there's a damn good reason.
(For the record, my personal aspirations sit somewhere between "You Won't Believe What Happened to Me" and "Look at These Freaking Frescoes." I fail at this, often.)
I've been in a dozen, maybe more, conference sessions on travel writing. It's rare we discuss the need to provide the historical or political context that helps us understand a place as an outsider. We may claim to veer off the beaten path, but it's rare that travel writing digs deep. I recently read a piece about Graz, Austria, that included no mention of the siege of 1809, though the fortress — the Schlossberg —  is one of the city's most popular tourist sites.
I don't know that I'm being critical of the writer's take that you should go up to the Schlossberg for the views, never mind why it's here, so much as I am asking if including the "why" of a place is a travel writer's job.
Last fall I was in Hawaii chasing the tail end of a story that I let get away. The protests over the Thirty Meter Telescope had already peaked, but I was still curious and during my time on the Big Island, I talked to a few Native Hawaiians about what was happening on Mauna Kea. Every person I asked — there were half a dozen, I think — led their answer with a history lesson about the illegal occupation of Hawaii by the US and the imprisonment of Queen Liliuokalani.
I shy away from calling myself an expert on anything, but as a person who's written about Hawaii for ten plus years now, I have a fair grasp on the history of the Hawaiian nation. I balked at being lectured to the first, second, time, but then I realized that there's absolutely no reason anyone I talked to should assume I have the slightest idea about Hawaii's history. You can visit the palace where the Queen was held if you are on Oahu, but you can also just drink smoothies and put your feet in the surf at Waikiki, and that's a pretty awesome thing to do.
When your interest deepens in a place, that's when travel becomes so much more than a vacation. And for writers, well, that's when we start getting at the good stuff. Don't get me wrong, I love a rooftop bar with a view and if you can tell me which one has the best happy hour, I will be grateful. There's absolutely a place for that in the big tent that holds travel writing.
But I am trying to understand the role that the "why" holds in travel writing. Who will write the Top 10 Things Visitors Need to Understand About Modern Turkish Politics? I don't think I'm calling for fewer pieces on the hippest coffee houses in Istanbul; rather I want more pieces about How Coffee Shaped Istanbul Cafe Culture. Or something like that.
We'll be awash in stories that tell us that it's safe to travel anyway, that we should go to Istanbul and Paris and Aleppo — okay, maybe not Aleppo. But in travel, we rarely hear why things got into this fractious state. We shoehorn ourselves into coach seats and battle surly security agents and risky food and snoring bunk mates so we can experience other places. There's loads of advice on "how." Loads.
As writers, we are perhaps over-occupied with the "how" and maybe not occupied enough with the "why."
Thanks Robert Reid, Matthew Teller, Nick Rowlands, and new to me Tharik Hussain. Thoughtful writers, all, thank you for your questions and ideas.