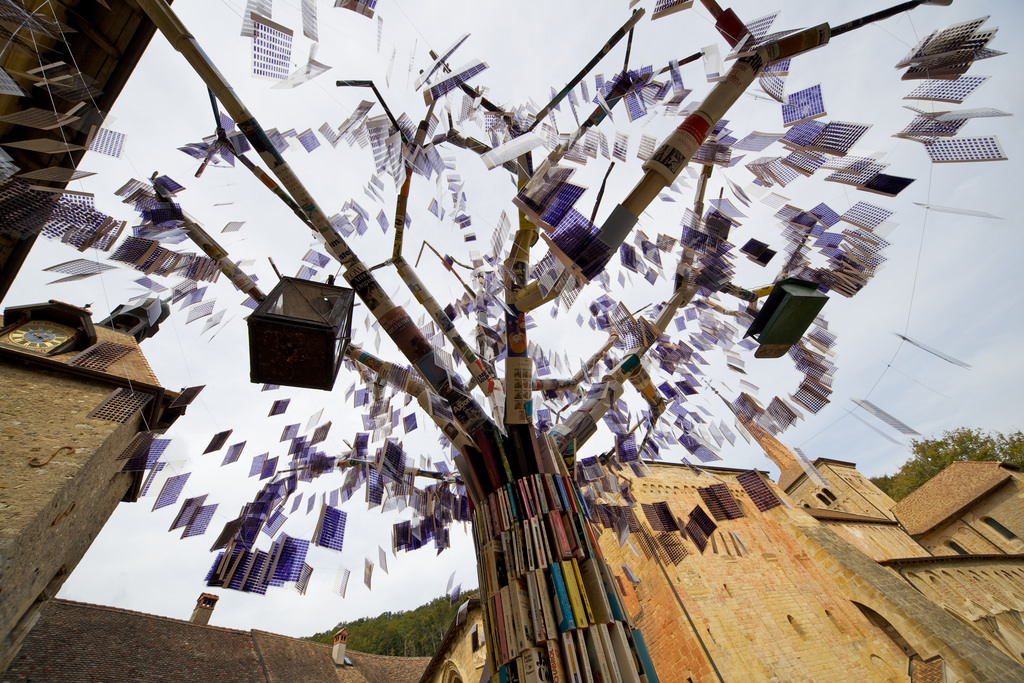 Back in November, I muscled through NaNoWriMo. I didn't make the word count goal — 50,000 — but I did put together a respectable manuscript. I put it away for about six weeks and read it again — it didn't suck, but also, I realized it wasn't until I reached the last chapter, somewhere around 30,000 words, that I had settled into the style that the rest of the book needed. This was both reassuring and hugely irritating. Reassuring in the realization that I did not suck. And irritating in that it was clear what had to happen next — revisions.
Instead, I put the manuscript back into its virtual dusty file drawer with intentions to fulfill a promise I'd made a friend:  if I came out the other side with a book that did not suck, I would write a proposal. I have not done that. There should be a NaProWriMo (National Proposal Writing Month), perhaps in May, six months after NaNoWriMo for those of use who found that our books did not suck upon re-reading them. I guess I know what I am doing in May.
All this is to say that I have nothing but respect for friends who get their books out into the world. Not only do you have to write the damn thing, you also must revise it until it feels like a whole, not just a collection of random words, as though you, the writer, are the same person every day that you work on it. Ha. No.
Writing a book is not enough, you must also publish your book. Self-publish? Sell? Neither path is a picnic, and while anyone can complete the path to self-publishing, I disagree that this is an arbiter of quality or credibility. One of the best writers I know had a book turned down, and plenty of garbage gets picked up. How many books are in the 50 Shades series? Twilight? Too many. Delete and start over is also an option, would that 50 Shades of Twilight had chosen that route.
If you want to sell your book, you have to write a proposal and get an agent and complete a Lord of the Rings level quest and still, no matter how brilliant a writer you are, you may end up reading rejection after rejection stating while it's clear you are a talented writer, there is no market for an outrageous tale of a former reality show host who decides to run for president and ends up destroying a great western democracy. "Rollicking tale, but just not believable, and the market is kind of saturated with wry dystopian novels, plus, we just signed a 400 book deal with Gary Steyngart
, so the timing isn't ideal."
What was I on about? Oh, the monumental task of bringing out a book and the deep respect I have for those who manage to do this, by whatever means. That.
I have a bunch of friends with books out this year. They are all excellent writers in their own way, and I would like to introduce you to them so you can buy their books. While I have not published a book yet — see, I said "yet"– I am in two anthologies this year; I've included those as well.
Also, as much as I am angry at Amazon because they will not stop advertising on Breitbart, I link there because I would rather you buy books than not and I want to make it easy for you. In a perfect world, you would go to your local indy bookstore but in the dystopian novel landscape I described earlier, the roads are unsafe — self-driving cars have become sentient and the only way to get consumer goods is online, delivered via drone.
Again, what was I on about? Buy books. That's it. Here are some new books — I would like to share them with you in case you are looking for something new to read.
The Not Quite United States of America: Doug and I went for pie at a twee little cafe in Wisconsin; we sat in the window and talked about what you keep and what you throw out when you write about a place you've been, and what a mess colonialism is, and … oh, other things. Plus, we had pie. His book is about the places that are part of the US, but don't have full rights — their history, people, culture — and if you're me, it makes you want to island hop around the Pacific to all these farflung places you never really hear about. Like Yap. I really want to go to Yap.
Doug is also responsible for my favorite quote ever about writing a book: "Writing a book is fucking hard."
All Over the Place: I'm in an agenda free writer's group with Geraldine, well, mostly our agenda is snacks. We meet intermittently and talk about what we're working on, and have snacks, and pester our friend Marika, who is another brilliant writer, to write more. Geraldine writes like she talks, she is the Queen of Voice. I know she works hard to get that on the page, but it does not read that way — and I can say this because at random intervals, I'm at Geraldine's table eating snacks as she tells a story. I'm not going to lie, I found parts of this book exhausting, but I suspect the inside of Geraldine's head is an overwhelming place.
The Black Penguin: Andrew and I were at a fancy hotel, a place neither one of us could afford to stay were this not a swank press event. He'd given me two plush penguin chick toys; I'd recently been invited to travel to Antarctica for a tour operator. "I am going to be so mad at you if you do not go," he said. I went. My desire to go was in no small part due to following Andrew's journey from his home in Washington DC all the way to Antarctica via social media. His book is about that trip — and about how he became the kind of person who thought traveling (mostly) overland from Washington DC to Antarctica was a good idea. I read it in one sitting.
The Nasty Women Project: Voices from the Resistance: This collection of stories benefits Planned Parenthood — is reason alone to pick up a copy. If you are sick to the eyeballs of the rampant unchecked sexism by the current administration and its followers, you might be nasty too — and you are in good company.  I attended a launch event because my friend Sal was in Portland — his wife Anne is a contributor. I regret not buying two copies. Volume II is in the works, submit a story here.
The Best Women's Travel Writing, Volume 11
: My story is sad and it takes place in Hawaii and I don't know if it's even a travel story, but the editor, Lavinia, emailed me to say she couldn't get it out of her mind and could she include it in this anthology? Okay then, I guess it is a travel story. I'm in such good company in these pages — and I will enjoy seeing myself next to so many friends on the shelf in my local bookstore. There's likely to be a reading/signing event or two in Seattle — please stay tuned.
Ghosts of Seattle Past
: I have lived in Seattle long enough to experience dramatic change in the city landscape — and to have a deeply felt opinion about it. It still feels strange to find myself in this collection of musings, poetry, art, and other… stuff about the remarkable evolution of our city. Even though I'm a 20 plus year resident, I feel like I can't claim to be a local, but Seattle is very much my home. I love that Jamie, the editor, understands that nostalgia does not have to mean you are against change. You can embrace the future while not erasing the past. There are some events for this book launch too, Facebook is probably the best place to find out about those.
Lonely Planet — Pacific Northwest
: I stayed at Celeste's place in Portland a while back and she gave me very good advice on where to find tacos and where to take my dog and well, a bunch of things. But she's also responsible for the research behind dozens of guidebooks and she will not steer you wrong. I think there's still value in well written guidebooks, and knowing how hard Celeste works, I am quite sure this one is trustworthy.
Oh, hey, I'm also putting a guidebook revision to bed — Top 10 Seattle. It's no Lonely Planet guide, it's just an update to an existing guidebook, so not everything in there is mine. But I like DK Guides, they're visual and fun, and I think they do a good job of introducing a place.
If you do come to town, call me. We'll go to a bookstore and I'll introduce you to all my friends. They're great, I think you will like them.