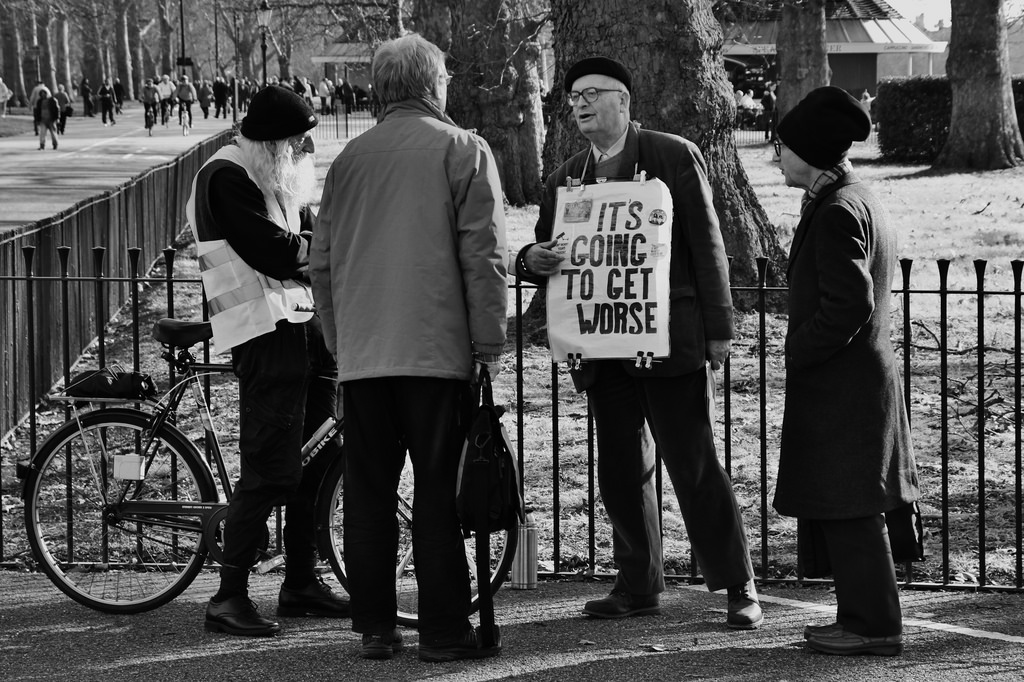 More than one person sent me the photo of Steve Bannon (the hate mongering propagandist and the architect behind much of the current administration's racist and destructive policies), and a well-known travel blogger in an airport lounge. You can see the windows out onto the runway in the background. Bannon has his arm around the blogger — who's wearing a vague smile.
Normalizing white nationalists is dangerous and wrong. That's why I reposted the photo to my own Facebook feed with this text: Steve Bannon is not an ironic photo opp. Make a note of it, bloggers. Scratch that, make a note of it, ALL HUMANS. I set the privacy on the post to "Friends" and I waited. I knew I'd hear about it. It took about four hours before the first person gently slapped my hand.
"Did you know that picture was private?"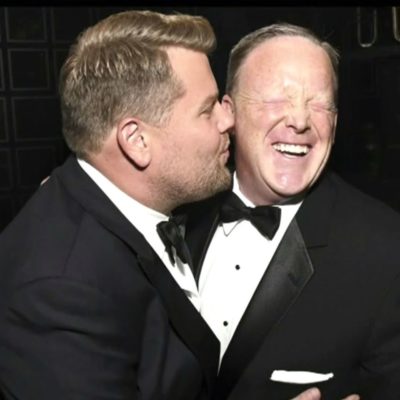 A handful of well-meaning folk contacted me, on the Facebook thread and off, to suggest I was out of line for sharing a private photo. Sure, that's the problem here. Other folks suggested I should have taken my objections to the source via the back channels, as though that would make any difference at all.
It's noteworthy that the few people who messaged me were primarily white men who are not American or don't live in the US. I wonder if they did not understand the sheer monstrosity of Bannon, a critical strategist behind the Muslim travel ban and the executive chairman of the anti-Semitic, misogynist, white supremacist website, Breitbart News. I had one conversation with a friend who suggested that Bannon might be analogous with Nigel Farage, the British politician behind the xenophobia fueled Brexit policy. I'm not sure Farage is quite as a bad as Bannon, though I wouldn't rush to get an airport snap with Farage, either.
But hey, If a person doesn't want a photo shared, even if they don't ask me themselves, I'll respect that and take it down. We're left with my description of the photo, yielding the same results. I assumed these take-down requests were coming indirectly from the blogger anyway because, as one person told me, he was "upset he was being dragged so badly in your thread." My private thread, though I will be the first to admit that I knew he would see the contents, someone would send him screenshots. Social media is a sieve, not a safe.
(A few people contacted me to voice their support, too. Thank you, I really needed to hear that.)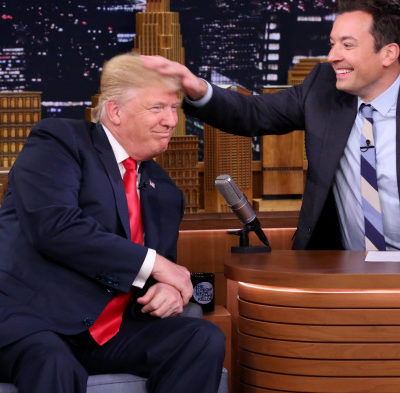 I swapped the photo out with one of Jabba the Hut, and that's the photo that remains. I also checked back with the person who sent me the picture first. "I don't follow him," he told me. "Maybe it was set to friends of friends.  I don't know — all I know is that I could see it. Plus, he'd been posting about seeing Bannon in the airport on Twitter, so…"
There's a tangle of issues that came up as a result of my sharing that photo. I've spent about 48 hours trying to unpack them.
Online privacy is a lie. I spent several hours reading law blogs about violation of privacy — it appears this particular complaint doesn't hold water. The photo was taken in a public space where there's no baseline expectation of privacy. One of the blogs I read said that Facebook is similar to a public space and even if your settings are tightened to limited distribution, you're making a mistake to think that your so-called friends will observe that. You've placed something — a photo, a statement — in a place where it's easily accessible to the public. There are some exceptions to this — nude photos are the big one, or the distribution of deeply personal and/or private materials — but a candid airport photo with a public figure doesn't check the boxes on this. Much of what I read said that if you have very deep privacy concerns, you shouldn't use your phone as a photo device, ever. It's also really hard to erase your tracks once you've posted something — you have no idea where that stuff ends up. For example, there's a screenshot of the blogger's public Twitter feed in my Facebook thread, so it doesn't help him that he deleted the tweets.
You might not own the image. Even if you're in the photo, the rights to the photo belong to the person that clicked the shutter. I talked to a photographer with a large international publication and he told me that their contracts are very explicit about rights. If he hands his camera to a stranger so he can be in the picture, he doesn't own that photo. He was just going through this very topic with his agency as they are looking to licence much of his work for stock photography and it's clear:  if he did not shoot the photo, he cannot claim the rights. The most ridiculous case about this topic recently settled out of court  — a monkey (an actual monkey) hit the shutter on a photographer's camera and animal rights group PETA argued that the photographer did not have rights to that photo as he did not shoot it himself. You can't claim a rights violation if you didn't shoot the photo.
All travel is political. It pained me to stand on a stage at a Missouri travel conference and say, "Hey, so, when I read about Missouri prior to my trip, I found a whole lot of stuff about the NAACP travel advisory." Speaking up, even in tiny ways, is hard, it's awkward, it's scary. And, even the kindest, most well-meaning of people will miss the point. "Why you gotta bring that up? Why you gotta talk about that? Why you gotta make people uncomfortable?"
(I figure I can just sit back and wait for the hate mail on this, too. I'm sure lots of people would like me to shut up. Noted. Maybe ask yourself why you want me to shut up?)
I'm not always a nice person, and bringing that stuff up isn't, you know, nice. But you take your politics with you into the world, whether you want to or not. Most Americans and Brits are especially aware of this right now, between Brexit and the atrocious embarrassment in the White House. Whether we like it or not, it's our job to serve as ambassadors for a better idea of America (or Britain or Australia, or hell, while we're at it Myanmar, if that's where you're from) every time we travel. And if we have a platform through which to spread our ideals, the burden of that responsibility increases.
By all means, compare these shitheads to Nazis. Again and again. I'm with you.

— Mike Godwin (@sfmnemonic) August 14, 2017
We must not normalize hate. I've pulled back from participating in the travel space online; it was making me angry and that anger was doing no good. Regular readers may not remember the last time they saw a rant from me — I had to go look. I posted about Twitter's issues twice, here and here. This post, written right after the 2016 election is political (and surprisingly related to the photo that sparked this line of thought). But I have steered clear of anything involving personalities in the travel space for a while now.
I broke my fast to share a photo of a well-known travel blogger with Steve Bannon. If you're not sure who Bannon is or why acting like he's some kind of celebrity is an unforgivable act, hey, let me Google that for you. Look at his media machine, though use an incognito browser window, because ugly things are going to follow you around if you don't. (See also, there's no privacy, not with your web history, either.)
We can not pretend that the nihilistic, regressive, openly destructive forces behind the dismantling of the American experience are on par with Hollywood personalities or aging rock stars or ironic public figures, or anything but the monsters they are. Steve Bannon and his cohort actively seek the repression of minorities, women, journalists, immigrants, Jews, the poor, you name it. If you're not a rich white guy, you're in danger, don't get me started on "passing" Jews, they're coming for us, too. If you're a traveler, you might also note that this administration continues to make the world a smaller, more dangerous place by promoting restrictive policies, fear, hostility, and straight up racism.
I'm probably not made of strong enough stuff to kick Bannon right in the junk and call it self-defense — his policies are actively harming me. I'd like to think I'd go ask him a pointed question. "It seems like the policies you support are regressive and racist. I'm a Jewish woman, middle class, self-employed, married to an immigrant. What future do you perceive for me given that much of what you promote degrades my status in American society?" I might not have the nerve. I can tell you I would not ask for a buddy picture. If you stand shoulder to should with the fascists, I'm going to say something, loudly, so lots of people can hear.
People are angry when we break with the rules of polite society to call bullshit. Go ahead, punch a Nazi.
Sometimes, we see ugly things when we turn on the lights; take a deep breath and do it anyway. It beats sitting in the dark.
And let's be clear:  normalizing white supremacists is dangerous and wrong. 
Say it louder for the people in the back — and for those who have unfollowed us for making this stand.
Comments are open, but personal attacks will be deleted. Try to use good logic.