I was excited to get a positive response.
The editor at a major publisher said yes to a story idea I've been pitching for at least a year. It had been rejected repeatedly for being too weird, too niche, too insider, but I didn't care. It's a good pitch, it's got food and culture and colorful characters all in a sought after destination, and because I'm me, which is handy, I'm the perfect writer for the story. Every time it was rejected, I'd think, "Oh, you're just the wrong editor for this." I never took it personally, I just put it away until I found another place to shop it. I knew someone would say yes eventually.
"This is a great idea," the editor said, "can you make it first person experiential?" There were some samples. They reflected almost exactly the style I had in mind.
§
I quit my gig at Conde Nast Traveler Online about a year before the site underwent a major overhaul. My editor was a delight to work with but we were at an impasse. I had run out of raw material. She could not take story pitches from me, she had no feature budget, and management would not allow me to solicit support from tourism bureaus for my travel. They had worked out a sleight of hand to avoid the question of sponsored travel. I could take it and I could write stories based on the trips I'd done after the fact, but I could not go into a trip with the merest suggestion that I might write something for Conde Nast Traveler.
Or I could pay for it myself.
"So you're saying I  pay for my own travel and you pay me $75.00 for each story I produce as a result of that? Am I getting this right? You get that doesn't cover my expenses, right?"
"I know," said the editor, "we are losing all of our writers."
My editor doesn't work there any more, she quit a little while after I did.
§
With the initial "Yes" locked, I was ready to move into details. Timing. Travel. That sort of thing.
"How's the middle of September? Will that work? I just need to get the travel sorted. What's your policy on press support?"
For those of you wondering how things work in the world of travel writing, my gigs look something like this… I pitch a great idea and land an assignment. I've yet to write for anyone that covers my expenses but I have worked with publications who allow writers to accept support from local tourism boards. Once it looks like the assignment is go, I contact the local tourism board at my destination. I introduce myself, provide information about my assignment, offer to connect the dots to my editor (so the tourism board knows I'm legit), and ask what they need from me to help with my travel costs — airfare, hotel, rental car if needed. I am typically on the hook for fuel and food. If I know what attractions I want to visit in advance, often the tourism boards will arrange for passes.
If I'm working on a full feature assignment, I do okay, I might clear 800 dollars, 1200 dollars. I get to see some cool places, stay in some nice hotels — and some very mediocre ones, too — and I get to write a good story. I love getting to write a good story. I've got one client who pays me .70 a word, another who pays me 750 for an essay of about 1000 words. I've got some lesser paid projects too, maybe 200 dollars a pop, and I try to double those up with bigger fish. Four days of travel, even with most of my expenses paid can easily run me 50 dollars a day, so it's not great economics.
"Sorry, we don't allow our writers to take freebies of any kind. You can arrange a second assignment with a different publication and write our story on the back of that one, but you can't let the local resources know you're writing for us in any capacity. We offer support in some very rare cases when it's not within reach for the writer to get their on their own."
I can take sponsored travel to write a story for you as long as the sponsored travel isn't for your story?
Wait. Let's try that again.
In order to get support for the story I'm writing for you, I have to land a second assignment that's not for you?
Gee, thanks.
§
I did the math for this story. I looked up airfare (low season, coach) and rental car (compact) costs. I gave myself a mid-level per diem based on the IRS guidelines for what was reasonable to claim. I calculated fuel costs and I eliminated accommodation entirely by assuming I could stay with a friend who lives in the area.
The bottom line? I would lose 900 dollars writing this piece. That's after I've been paid.
I'm not sure how a 900 dollar price tag is "within reach."
§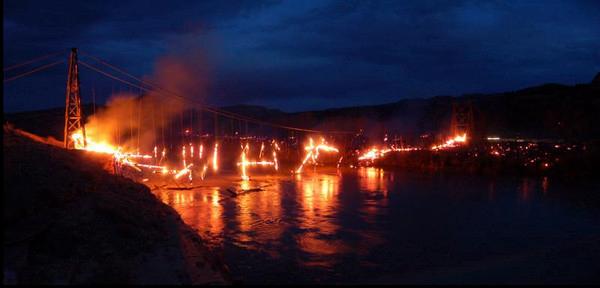 "I'll be the first to tell you our policies are Draconian," said another editor I know, "but also, I have to enforce them; it's my job."
I want to be very clear on something. I do not hate these editors, not at all. Each one I've worked with has been amazing — and I don't tend towards hyperbole, editors don't like that. I loved working with my editor at Conde Nast Traveler and the new-to-me one in this mess? All my friends tell me this editor is aces. This isn't about the editors; they are merely stating the policy defined by their management. "Here's the rule book," they're saying, "and if you're going to write for us, you have to follow it."
This is a legitimate request — writers must follow the guidelines laid out by the publisher they are writing for.
We will not pay your expenses, nor will we allow you to solicit for those expenses to be paid by others for a story you're writing for us.
You can participate in supported travel if you do not mention our publication.
If you're on assignment for someone else and you do our story on that trip, that's fine, even if the travel is sponsored.
It's not the editors that are the problem. It's the rules. They're bullshit.
§
Writers rebel against this by lying either directly or by omission. They do this not because they want to lie, but because they need the work. They lie because if they don't get support, they won't work, there will be no paycheck. They lie because the rules are insulting both to the writers, who can't be trusted to express a single untainted idea from the comfort of their subsidized hotel room, and to the editors, who can't be trusted to screen for shameless promotional content.
The irony of these rules coming from publications who are also rolling out sponsored content programs is almost too much to bear.
The rules favor certain subsets of people. I'm not saying it's impossible to get good work under these terms. Gap year travelers, expats, hobbyists, those already holding assignments from secondary publications, these terms aren't restrictive to those types.
But they're also not restrictive to the rich, who can afford to drop 900 dollars on a plummy international byline. They're not restrictive to junketers, those happy to go from plush organized trip to plush organized trip, generating stories that are the byproduct of a PR agency's tourism agenda.
And they're not restrictive to liars.
§
My story is dead in the water again. I made the mistake of contacting the tourism office before I knew what the terms were for the publication. "Hey, I have a potential assignment for [Publication Name Here]," I said, "can you tell me what you'd need from me for support?"  What a rookie mistake, being all candid and upfront like that, I figured I'd go in knowing what they wanted by way of credentials.
It's too late now, but I'm wondering if I should have said, "I can't tell you who it's for. Is that okay?" Rather than, you know, lying.
They'd have been completely within their rights to say, "What, are you high? You want us to back you and you won't tell us who you're working for? Aren't you funny!"
I'm not a spy. I'm not a hotel or restaurant reviewer. My story is a history and culture story; there is no sales angle. While destinations always benefit from positive stories about their region, there is no commercial angle beyond "This is an interesting thing that happens in this place. Here's some history and some people who know all about it." What, exactly, is a risk by having the tourism department pay for the travel the publication refuses to cover?
A relationship with tourism allows me to write this story, that's all. Without financial support it will not get written. Not for these guys, anyway.
I'm confident I'll find another home for the story. This editor wanted it, another one will too.
I suppose knowing who not to write for is as important as know who to write for. Right?