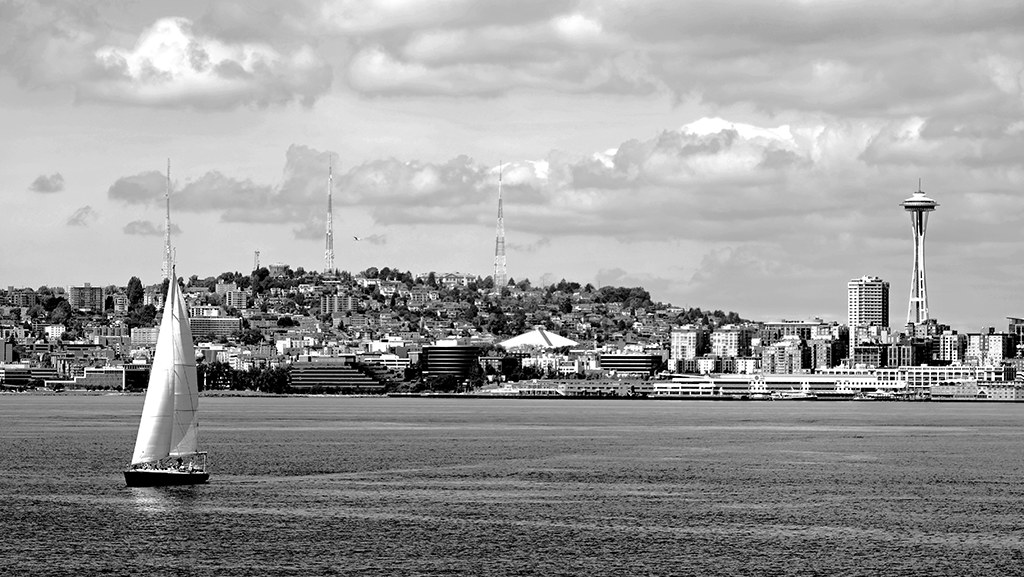 Every five years or so I upgrade my pro photography gear. This week, I learned that if I want the stuff I'm leaving behind to have any trade in value, five years is far too much time to let pass. Two years is about tops; the next delta is probably at 50 years, by which time your kit is old enough to be retro, antique, even. My high school graduation present, a metal body Nikon SLR, remains worthless as it is not quite old enough and my D200, which must have set me back $1600 when I bought it, is equally worthless.
I left the camera store not quite dejected to learn that my bag of gear was worth about a dollar a pound. I find myself wondering where I might donate this stuff as its worth more as a tax write off than it is in cash or trade in value. Any advice, readers?
And, on to the good things of the week. As usual, there are some Amazon links here — you shop, I get a little something.
---
Kayt Sukel passed through town and we had lunch at Marination at Alki. That place, I can't get enough of it; they serve up a righteous fish and chips and you can't beat the view. Kayt's good company and wicked smart — she has a new book out called The Art of Risk that you might want to check out.
One of my oldest imaginary internet friends, Ali Lemer, spent the week at a Transom audio workshop on Catalina Island and produced this interview with Margarita Jackson, the postmaster on the island. Ali and I are cooking an audio project in the background; stay tuned. The logistics are tricky, but the same stuff that makes it possible to have friends you've never met is what we'll use to make this project. Stay tuned.
If you read that terrifying story about the earthquake that's waiting to kill us all here in the PNW, or that other amazing story about the tamale king, you'll know the work of Kathryn Schultz. This interview on Longform is worth your time, and I loved hearing her admit what's hard for her.
Oh, right. I bought another lens for my new camera. It's an Fujinon XF 18-135mm F3.5-5.6 and it's glorious; it's what I shot the header photo in this post with. My friend (and writer and photographer) Naomi Tomky left the store with one as well, though her trade in gear was much, much newer than mine. I'm done for a while now — but perhaps for no longer than two years. Lessons learned and all that.
How about you? Did you take any good pictures this week?